Scott Disick Net Worth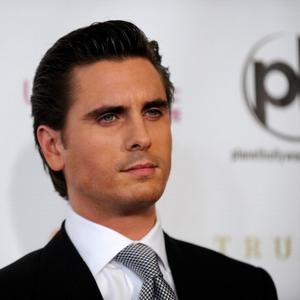 Scott Disick net worth: Scott Disick is an actor, model, and reality TV personality who has a net worth of $16 million. He was born May 26, 1983 in Eastport, New York. He was famous for making many appearances on Keeping Up with the Kardashians and other Kardashian reality television shows. Scott was Kourtney Kardashian'slong term partner. The two began dating in 2006 and have three children, though not married officially. Early in the show, their romance was portrayed as being "rocky," to say the least, but they seemed to reconcile after the birth of their first child, Mason Dash Disick, born December 14th, 2009.
TheY are parents to Penelope Scotland Disick, born July 8, 2012, and Reign Aston Disick, born December 14, 2014. In addition to Keeping Up with the Kardashians, Scott Disick has appeared in several other reality TV programs, including Kourtney and Khloe Take Miami andKourtney and Kim Take New York. In the latter series, Scott convinces Kourtney to move back to New York with him, at least in part so he can get away from her family, whom he always had a rough relationship with up until recent years.
Scott works for GNC, managing businesses that create products for QuickTrim, Rejuvacare, and Monte Carlo Perpetual Tan, among others. He has also launched RYU, a New York restaurant, located in the Meatpacking District. In 2015, less than a year after the birth of his third child, Scott and Kourtney announced that they were separating. The couple originally met at a house party in Mexico thrown by Joe Francis of Girls Gone Wild. Disick purchased an engagement ring but ended up not proposing to Kourtney. As a youth he was arrested twice including for driving under the influence. As a model he appeared on the covers of books for young adults.