P Diddy Net Worth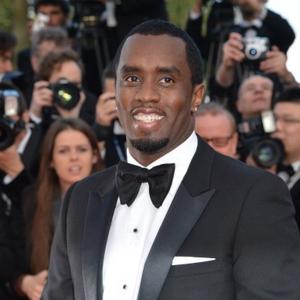 Sean Combs
Actor
Date of Birth
Nov 4, 1969 (49 years old)
Profession
Actor, Fashion designer, Record producer, Singer, Film Producer, Television producer, Rapper, Entrepreneur, Musician, Screenwriter
Nationality:United States of America
Height:5 ft 11 in (1.82 m
P Diddy net worth: P Diddy is a rapper, actor, record producer, and men's fashion designer who has a net worth of $855 million dollars. Diddy, AKA Sean Combs or Puff Daddy, was born on November 4, 1969 in Harlem, New York. While attending Howard University in Washington, D.C., Combs gained recognition as a party promoter and eventually earned an internship at New York's Uptown records. For a time, Combs would commute from DC to NYC by train several days a week until he dropped out of Howard to devote himself full time to music.
Diddy was soon promoted to a position as a top executive at Uptown where he discovered and managed artists like Mary J Blige and Jodeci. After being fired from Uptown records, Diddy created his own record company, Bad Boy records, with clients such as The Notorious B.I.G and Craig Mack, Carl Thomas, Father M.C., and Faith Evans. Diddy also began producing records for artists such as Boys II Men, Usher, Mariah Carey, and Aretha Franklin.
Diddy's solo debut "Can't Nobody Hold Me down" was number one for six weeks on Billboard's hot 100. His debut album "No Way Out" followed, winning him a Grammy award in 1998 for best rap album. In 2001, Combs changed his stage name Puff Daddy to P Diddy and eventually shortened it to just "Diddy". Combs has appeared as an actor in a number of film and stage productions. His business ventures, which are part of his Bad Boy Entertainment Worldwide company, include a movie production company, and two restaurants, Bad Boy Records and the clothing lines Sean John and Sean by Sean Combs. Between June 2017 and June 2018, Diddy earned $65 million from his various business and musical endeavors.
Diddy Career Earnings By Year:
2007 – $28 million
2008 – $35 million
2009 – $30 million
2010 – $30 million
2011 – $35 million
2012 – $45 million
2013 – $50 million
2014 – $60 million
2015 – $60 million
2016 – $62 million
2017 – $130 million
2018 – $64 million
Total: $629 million
P Diddy Net Worth