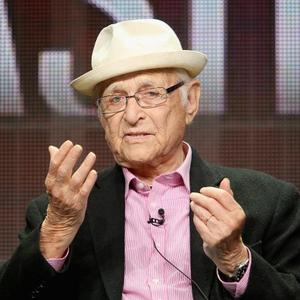 Norman Lear net worth: Norman Lear is an American television writer and producer who has a net worth of $50 million. Norman Lear accumulated his net worth through the many hit television shows he has written and produced over the years. Normal Milton Lear was born in New Haven, Connecticut in July 1922.
He is best known for producing the shows All in the Family, Sanford and Son, The Jeffersons, One Day at a Time, Good Times, and Maude. He served in World War II in the United States Army Air Forces. Lear started as a comedy writer and then became a film director. All in the Family premiered in 1971 and won several Emmys including Outstanding Comedy Series. Sanford and Son debuted in 1972 and ran until 1977. In 1982 Lear and Jerry Perenchio bought Avco Embassy Pictures.
In 1985 they sold it to Columbia pictures for $485 million in shares of The Coca-Cola Company. Lear financed Rob Reiner's This is Spinal Tap. Normal Lear's Act III Communications produced The Princess Bride and Fried Green Tomatoes. He was awarded the National Medal of Arts by President Bill Clinton in 1999. He purchased one of the first copies of the United States Declaration of Independence for $8.1 million in 2001. Normal Lear is a political activist who started People For the American Way in 1981.
He supports First Amendment rights and started the nonpartisan nonprofit campaign Declare Yourself in 2004 and BornAgainAmerican.org in 2009. Lear has been credited with helping give many African Americans opportunities for television careers. Lear was honored at the 2017 Kennedy Center Honors.