Chamillionaire net worth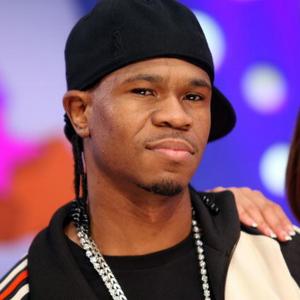 Chamillionaire
Entrepreneur
Date of Birth: Nov 28, 1979 (38 years old)
Profession: Entrepreneur, Singer, Music executive, Songwriter, Actor, Rapper, Record producer, Music Producer
Nationality: United States of America
Height:5 ft 9 in (1.778 m)
Chamillionaire (real name Hakeem Seriki), is an American singer, rapper, and entrepreneur who has a net worth of $25 million. Chamillionaire is also the CEO of Chamillitary Entertainment, and the founder and an original member of rap group The Color Changin' Click. The Color Changin' Click or CCC, was started by Chamillionaire and Paul Wall, and featured rappers such as Yung Ro, 50/50 Twin, Rasaq (Chamillionaire's younger brother), and Lew Hawk. Chamillionaire's first major solo release was called The Sound of Revenge.
The record was released through Chamillitary Entertainment and Universal Records in November 2005. The Sound of Revenge debuted and peaked in the United States at number 10 on the Billboard 200 album chart. Chamillionaire won a Grammy Award for Best Rap Performance by a Duo or Group for Ridin in 2007. A feud in January 2006 with BCD Music Group, a company that used to distribute his music, claimed Chamillionaire made slanderous remarks about BCD Music Group in his songs. Chamillionaire's second mainstream album Ultimate Victory was released on September 18, 2007.
ALSO READ: MEEK MILL NETWORTH
Chamillionaire's third album is titled Venom and is still awaiting release. Chamillionaire is the co-owner of a Houston based auto dealer Fly Rydes with a partner, Ernest. Chamillionaire is owner of his record label, Chamillitary Entertainment, as well as a tour bus company.
Investments: In 2003, he invested in a Houston-based auto dealer, Fly Rydes. The company specializes in customizing cars, something Cham noted, is very popular in Texas.  In 2004, Chamillionaire founded Chamillitary Entertainment, his own record label. He's signed as an artist, as well as Lil Ken and Troy Henry. Former artists include Yung Ro, 50/50 Twin and Cham's younger brother Rasaq. Between mixtapes and albums, the label has over 20 releases.
Along with Quincy Jones III, Cham launched the Global Innovation Tournament as part of the Stanford Entrepreneurial Thought Leaders Seminar Series in 2009. Also in 2009, he invested in Maker Studios, an online video talent network that Disney eventually acquired for $500 million.