10 Best Hotels In Beijing To Stay
Beijing, 
China
, marches ahead in the global power stakes, its armoury of world-class hotels strengthens year on year, if not month on month.
It's not all flashy five-star high-rises either; the city's timeworn alleyways are home to secluded boutique boltholes and restored courtyard residences fit for an emperor. Are you visiting Beijing very soon?
Here are the best places to stay on a range of budgets:
Rosewood Beijing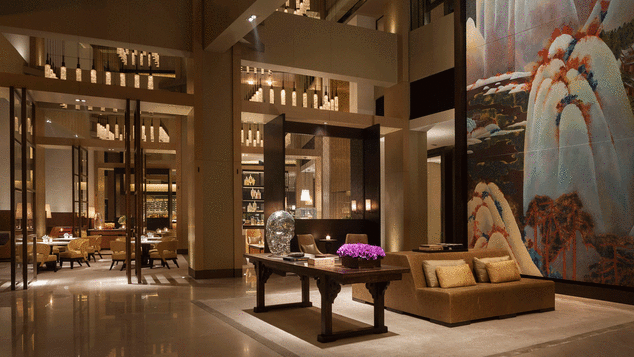 Courtesy Rosewood Beijing
Rosewood ruffled a few hospitality feathers when it shook up Beijing's hotel scene in late 2014. From the staff's individually tailored suits to the hand-picked books and objects adding personality to the 240 guest rooms and suites, no expense was spared and every detail pored over.
Discreetly dazzling design throughout comes courtesy of Australia's BAR Studio, whose hotel client list reads like the ultimate round-the-world luxury vacation. Gorgeous digs aside, food is another strong suit: rustic-chic northern Chinese fare at Country Kitchen, Red Bowl's hip hot pot, and fine French at Bistro B.
The Peninsula Beijing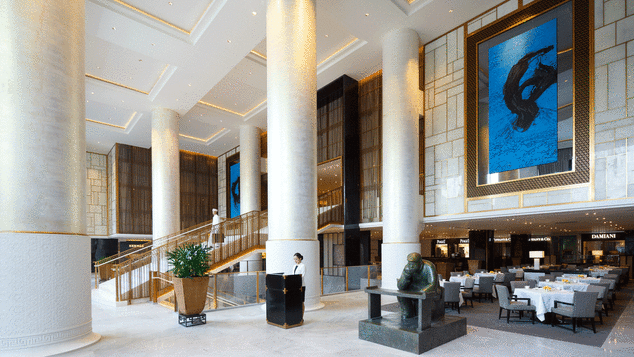 Courtesy The Peninsula Beijing
After a lavish refit, Peninsula Beijing became an all-suite property in 2016, its revitalized guest rooms offering palatial bathrooms, walk-in closets, Chinese artworks and tablet-operated technology throughout.
The advantage of being one of the first ultra-luxury hotels to open in the capital is getting to choose your location: The Forbidden City (not to mention the city's best Peking duck restaurants) are a short stroll away. A rooftop bar slated for 2018 (with views of the aforementioned palace) promises to be the jewel in the crown.
Waldorf Astoria Beijing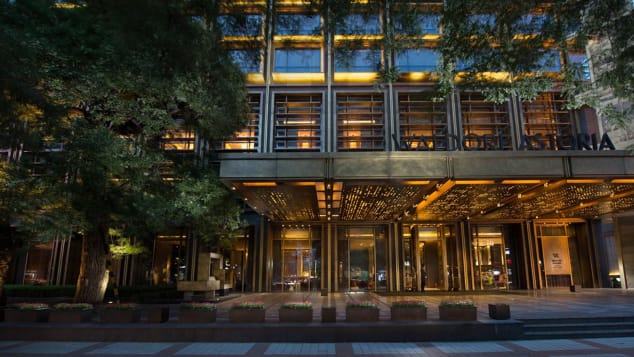 Waldorf Astoria Beijing
Fifth Avenue's legendary Grand Dame made it to Beijing in 2014, settling just across the street from the Peninsula and a short sedan chair ride away from the Forbidden City.
While the Peninsula is all 1980s nouveau China white tile, the Waldorf is housed in a stunning latticework of copper and bronze that, architecturally, outshines all around it. Approachably boutique in scale, its silk-lined, sculpture-strewn corridors exude privilege and class, while the 175 rooms boast art deco accents, Ferragamo amenities, and, if you can bag an upper, west-facing floor, views towards Beihai Park and the Forbidden City.
Four Seasons Beijing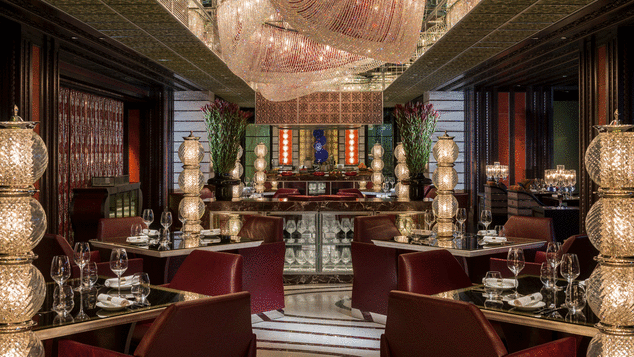 Courtesy Four Seasons Beijing
Four Seasons touched down in Beijing's embassy district in 2012, far from the sights but handy for the bright lights (and late nights) of Sanlitun. Each of the 313 guest rooms boasts a deep-soaking tub with a view, ceiling-mounted Bose speaker system, espresso machine, and welcome fruit.
And though room design is somewhat conservative, it's in the restaurants where Four Seasons lets its hair down. Mio, for modern Italian, seduces with colored glass and clever gastronomy, while Cai Yi Xuan's delectable dim sum and club-lounge ambience is another head-turner. Highly regarded, the Spa has earned a following for its east-west therapies and lavish treatment suites.
NUO Hotel Beijing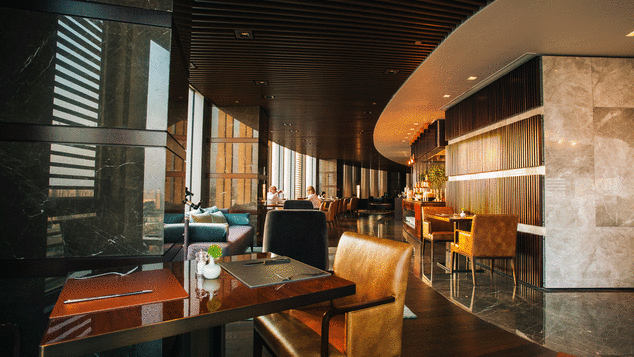 NUO Hotel Beijing
Made in China and proud of it, NUO Hotel Beijing is the flagship property of a new Chinese ultra-luxury hospitality company, taking full advantage of being the home team.
That means priceless sculptures and paintings by contemporary art superstar Zeng Fanzhi in the lobby, its own tea plantations supplying Yuan Tea House (and the in-room tea ceremony sets), and hands-down the glitziest (and booziest) Sunday champagne brunch in the capital, or anywhere for that matter, served at its stunning N'Joy restaurant.
Up in the leafy Lido district, it's a schlep from the sights but handy for the 798 Art District and the airport.
The Opposite House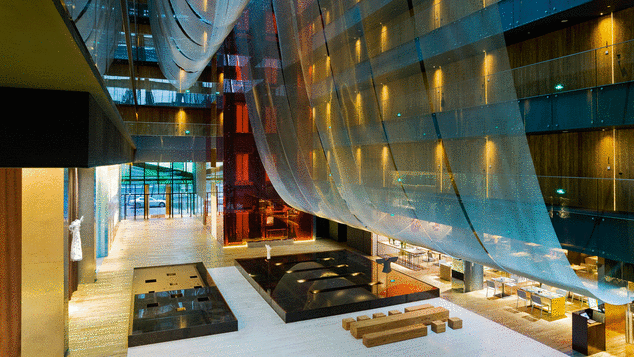 Courtesy The Opposite House
A survivor of Beijing's 2008 coming-out party, The Opposite House has managed to stay at the top of its game while other Olympic-era luxury hotels have faded from view.
Partly this is because the hotel was so well-designed the first time around that it still seems to do effortlessly cool, well, effortlessly. It's also testament to Swire, the switched-on Hong Kong operator dedicated to restless innovation.
The hotel's restaurant portfolio was enhanced in 2015 with the addition of Jing Yaa Tang, serving perfect Peking duck from beautiful brick ovens, and delectable dim sum at lunchtime. A favorite of media types and celebs, it's also the best situated hotel in the city for night owls.
VUE Hotel Houhai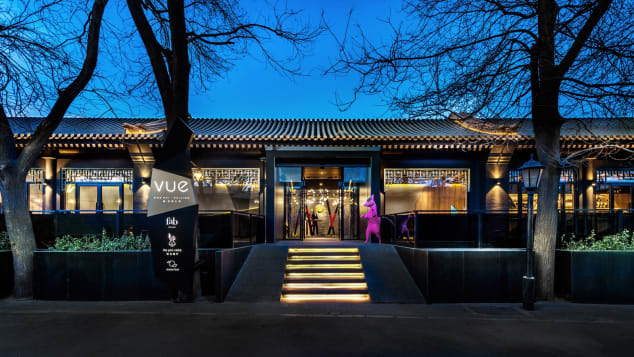 Courtesy VUE Hotel Hou Hai
Housed in a renovated 1950's government complex on the shore of Houhai Lake, Vue is potentially the most exciting thing to happen to Beijing since the Yongle Emperor started work on a crash pad that would come to be known as the Forbidden City.
Still in soft opening at time of writing, 80 gorgeously-attired rooms come with an assortment of extras: some have circular hot-tubs, others voyeuristic windows that peek out on to neighboring courtyards where hutong locals hang out.
Throw in a rooftop cocktail bar with pool and DJ booth, a warehouse-like Spanish eatery and a superb bakery, and you've got the recipe for serious fun.
Hotel Eclat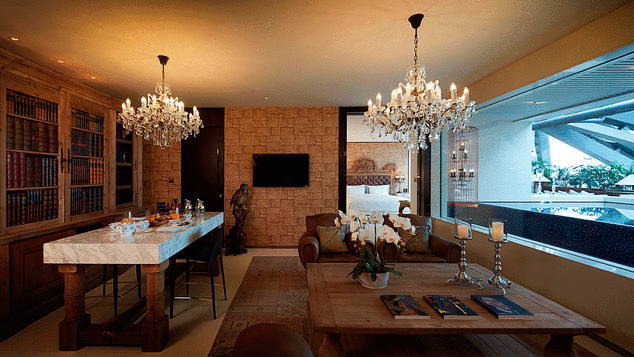 Courtesy Hotel Eclat Beijing
On paper, this hotel simply doesn't add up. For a start it's inside a shopping mall (albeit Beijing's trendiest, with fabulous restaurants), and has individually themed floors (and rooms) a la Disney, including one lined with bicycles.
And yet, Eclat is also a staggering depository of contemporary art including works by Warhol and Dali, has some of the most playfully-hip rooms and suites anywhere (if you've got the cash), not to mention a staggering 20 private swimming pools in the hotel's aptly named "Lagoon Suites."
And there's the incongruous sensation of kicking back on your balcony surrounded by plants in a sub-zero Beijing winter, warm and toasty within your space-aged glass pyramid. Only in China, as they say.
Aman Summer Palace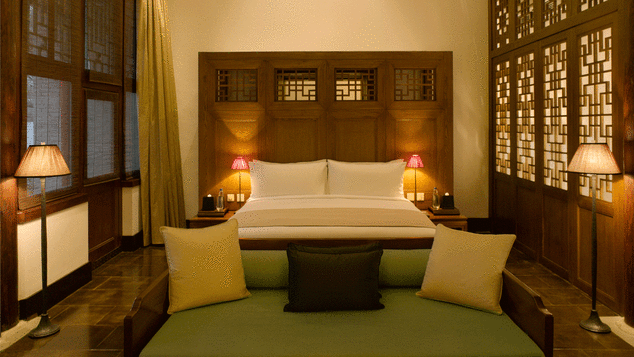 Courtesy Aman Resorts Beijing
An unlikely metropolis for Aman junkies more used to Bali or Thailand, Beijing's uber-luxe resort is outside the center, housed in an annex of the capital's second most prized historic treasure, the Summer Palace.
Imperial splendor it has in spades: gardens, courtyards and pavilions graceful with symmetry, ornate flourishes in every nook, and its own private backdoor to the aforementioned palace grounds.
Rooms, though still palatial, have lost their sheen in the years since 2008 when it opened to the masses, and the tired restaurants are anything but historic. Lest you need to be reminded, you are living in an actual palace. Still worth a splurge.
Hotel Jen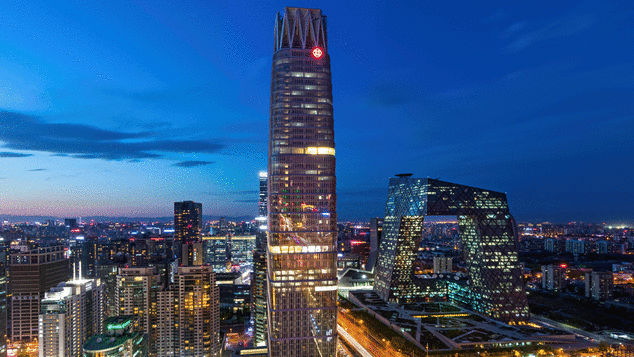 Courtesy Hotel Jen
Opened in 2017, this is the 10th property in luxury hospitality giant Shangri-La's mid-range Jen brand, targeting media-savvy millennials. It's also the fanciest, offering spacious five-star digs and facilities despite a four-star price tag.
Occupying 22 floors of a CBD skyscraper, Jen has all the cool you need, from a slick co-working space and cafe to its own on-site brew pub serving a range of craft beers alongside ribs and burgers.
The ace in the pack is Train Yard, a vast gym with pool spread over two floors, boasting enough space-age fitness gear to get an Olympic team into shape. The best guest rooms offer floor-to-ceiling views of the Rem Koolhaas' landmark CCTV Tower opposite.
Hotel Jen
, 1 Jianguomenwai Dajie; +86 10 6505 2277
You can check out website of these hotels in-case you have further enquiries.